At National Aviation Insurance we are your aviation insurance specialists working to provide you with the best coverage to ensure the following:
Protection of your valuable assets.
The confidence you're assets are fully covered and the peace of mind that brings.
Your claims processing can be worry free.
Through our longtime relationships with the top industry underwriters we provide you with the best possible custom insurance policy.
Whether it's your personal or corporate aircraft or helicopters. Including piston, turbines and jets. We design policies for the following areas:
– Commercial Charters
– General Liability
– Product Liability
– AME Liability
– Non Owned Coverage
– Flight Schools/FBO
– Refuelers Liability
*** Hangar Insurance Program ***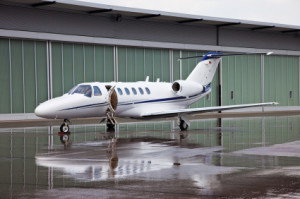 – Hangar Keepers Liability
– Private Aircraft
– Float Planes
– Rotary Wing Craft
– Fixed Wing Aircraft
– Amphibians
Whether you own a Cessna Citation a Beech King Air or any other turbine powered aircraft, you are presented with unique needs both from an aircraft owners perspective and from the insurance companies standpoint.
To ensure you have the proper liability limits, policy territory covered, training requirements, even War Risk coverage you'll need to be sure to review all your needs in detail when you deal with us at National Aviation Insurance.
We ensure that you'll be getting the best coverage available through our relationship with all the major underwriters in the industry, as well as any applicable discounts available if you've completed specific make/model training beyond the annual requirements.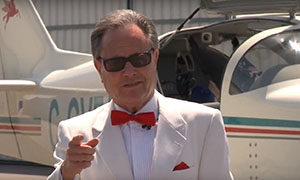 As a fellow aircraft owner and pilot himself, Bill Davidson ATPL, is your go to guy for information on pretty much all things aviation and the industry itself.
The challenges you face as an owner of a fixed wing or rotary winged craft are varied and the chances are good with his 40 some years of flying experience and training he's familiar with your aircraft, and may have also piloted one similar at some point in his career.
Bill helps guide you through the process of acquiring, renewing or investigating your options when it comes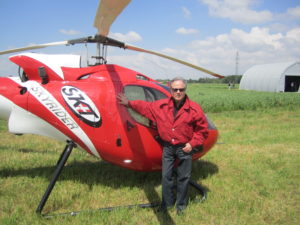 to fitting you with the correct policy or program tailored to your specific needs to be able to best protect your investment.
Because National Aviation represents all of the major aviation underwriting companies, National and Bill are able to find you the most comprehensive options available to you.
Fly safe and confident in the knowledge you don't have to worry about your coverage. With National Aviation and Bill Davidson behind you, that's the last thing you'll have on your mind.
Call today Toll Free at 1-800-463-0754
or 905-683-8986
or email bill at wjd1@jsdavidson.ca
or click the link below: